Bumper Ball Maze is an unlockable 1-player minigame in Mario Party. It can be purchased and played at the Mini-Game House.
Gameplay
Edit
The player, on a ball, must move through the path maze to reach the finish line. If the player reaches the goal, they win an amount of coins depending on the time limit. Wooden shortcuts are provided throughout the path. If the player falls off the edge, they lose the minigame.
Bumper Ball Maze 1 Edit
Different path with a shortcut, unlocked after completing Mini-Game Island.
Bumper Ball Maze 2 Edit
Different path with two shortcuts, unlocked after completing all 50 minigames in Mini-Game Island.
Bumper Ball Maze 3 Edit
Different path with no shortcuts, unlocked after setting new time records on Maze 1 and Maze 2.
Initial Record
Edit
Controls
Edit
In-game Text
Edit
Game Rules – "Ride the ball all the way to the goal line. Push slowly to move carefully along the path."
Advice – Be careful of the timer! If you go too slow, time will run out."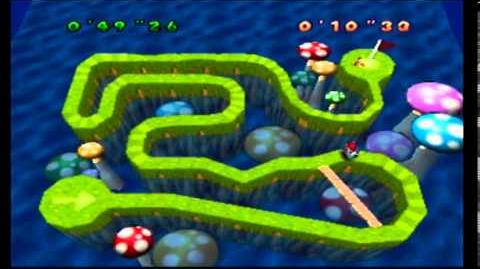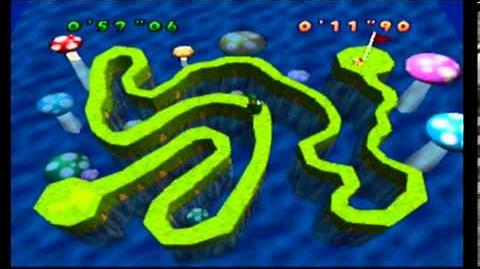 Ad blocker interference detected!
Wikia is a free-to-use site that makes money from advertising. We have a modified experience for viewers using ad blockers

Wikia is not accessible if you've made further modifications. Remove the custom ad blocker rule(s) and the page will load as expected.