Crazy Cutter is a 4-player Minigame in the original Mario Party and a Battle Minigame in Mario Party 2, where it was renamed Crazy Cutters.
Gameplay
Edit
Players have to cut the fossilized characters as accurately as possible. In Mario Party, the shapes are Goombas, Bob-ombs, and Boos. Any player who gets at least 80 points successfully cuts out the shape and wins the minigame.
In Mario Party 2, the fossils are shaped after Chain Chomps, Cheep-Cheeps and Bloopers. This time, however, the player who cuts the fossilized character with the most accuracy (points) wins.
In both games, if a character completely skews away from the shape they will be stopped and essentially eliminated until the time runs out.
Controls
Edit
In-game Text
Edit
Mario Party Edit
Game Rules – "Cut the fossilized characters free. Use the Control Stick to move and cut along the line."
Game Rules (Mini-Game Island) – "Cut the fossilized characters free!

Get 80 or more points to clear the game.

"
Advice – "The point is to cut as cleanly as you can. You'll get the most points by staying right on the line."
Mario Party 2 Edit
Game Rules – "Use your jackhammer to cut around the fossilized figures. The cleanest Crazy Cutter wins!"
Advice – "The whole point is to cut as closely to the line as possible. Cut carefully!"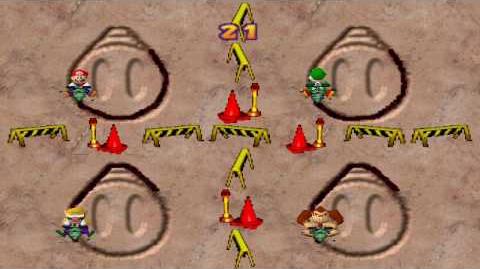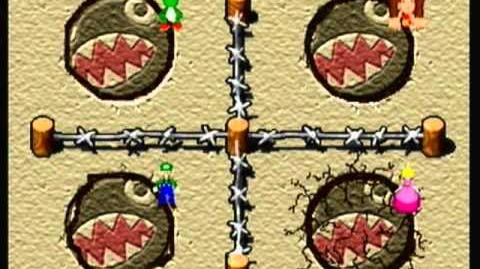 Ad blocker interference detected!
Wikia is a free-to-use site that makes money from advertising. We have a modified experience for viewers using ad blockers

Wikia is not accessible if you've made further modifications. Remove the custom ad blocker rule(s) and the page will load as expected.