Mario Party 8



Developer(s)

Publisher(s)

Platform(s)

Nintendo Wii

Release Date

Japan: July 26, 2007


USA: May 29, 2007


Australia: July 19, 2007

Genre

Party
Mario Party 8
is the eighth game in the Mario Party series for
Nintendo Wii
. It features Mario, his friends and enemies visiting a large carnival called the Star Carnival, which is hosted by MC Ballyhoo, and Big Top. 
Mario and the gang come to the Star Carnival and enter a contest to see who can win the grand prize of a year's worth of candy! MC Ballyhoo and Big Top host it all, and have the contestants square off on all five boards. The winner emerges and MC Ballyhoo presents the winner with their prize, a year's supply of candy, and a new prize, the legendary Star Rod. But then Bowser comes flying down and takes the Star Rod and challenges Mario and the gang to come to his board, Bowser's Warped Orbit. Upon arrival, the winner has to take on either Hammer Bro. or Blooper. Once victory is achieved, Bowser decides to take matters into his own hands and fights the winner in Superstar Showdown. When Bowser is defeated, the player is awarded their prize (for real this time), and the minigame stand opens.
Game Boards
Edit
Playable Characters
Edit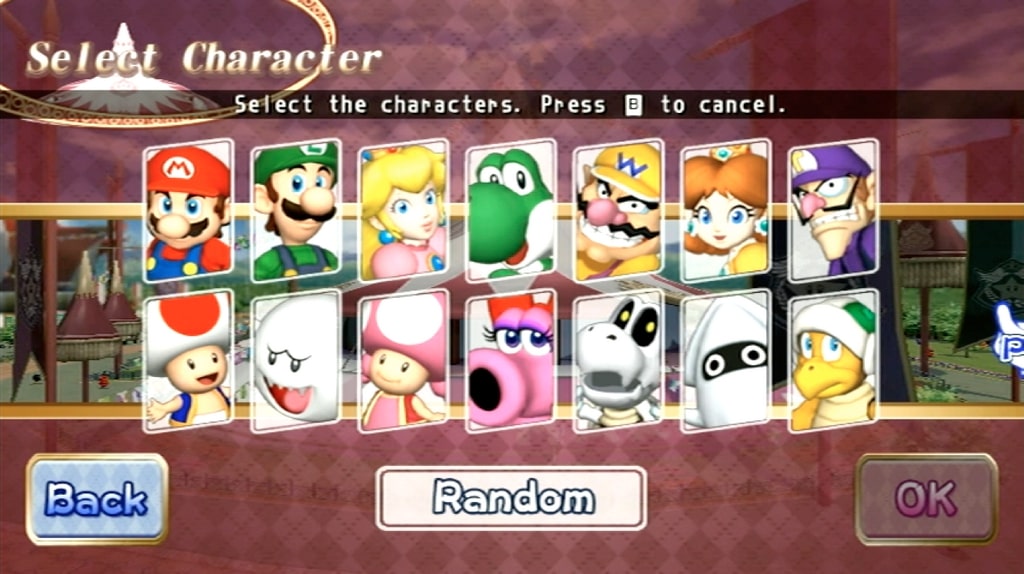 Playable Characters
Edit
Non-Playable Characters
Edit
Ad blocker interference detected!
Wikia is a free-to-use site that makes money from advertising. We have a modified experience for viewers using ad blockers

Wikia is not accessible if you've made further modifications. Remove the custom ad blocker rule(s) and the page will load as expected.