Teetering Towers is a 1-player minigame found in Mario Party.
Gameplay
Edit
The only way to move tower-to-tower is to tilt the tower into the direction the player desires. Some of the towers have either a coin, a Coin Bag, or even aTreasure Chest, which is worth 25 coins.
The game will end in a "Miss!" if the player falls into the abyss.
Controls
Edit
Control Stick - Move
A Button - Jump
In-game Text
Edit
Game Rules - "Jump across the tops of the Teetering Towers. Depending on where you land, the towers tilt in a different direction."
Game Rules (Mini-Game Island) - "Jump across the tops of the Teetering Towers.

Clear the game by reaching the goal.

"
Advice - "Once the tower teeters over, jump with all you've got. Then you can make it to the next tower."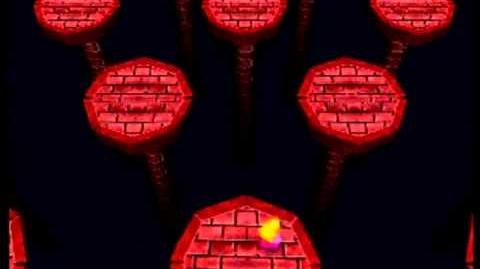 Ad blocker interference detected!
Wikia is a free-to-use site that makes money from advertising. We have a modified experience for viewers using ad blockers

Wikia is not accessible if you've made further modifications. Remove the custom ad blocker rule(s) and the page will load as expected.